Chris Rock did not hold back when sharing how he feels about Will Smith's Oscars slap.
The comedian, who endured an onstage hit from Will during the 2022 Oscars after Chris joked about Will's wife, Jada Pinkett Smith, addressed the infamous incident during Netflix's live-streamed comedy special Chris Rock: Selective Outrage on March 4.
During his routine, Chris addressed the slap while making comments on Jada's «entanglement» with August Alsina—a relationship Jada had said she had while her and Will were temporarily separated. He also shared words on how Jada boycotted the 2016 Oscars, which Chris hosted, due to lack of diversity of the nominees.
«She f—king said [I] should quit because Will didn't get nominated for Concussion. What the f—k?,» Chris said during the live-streamed event. «I did some jokes about her. Who gives a f—k? That's how it is. She starts it, I finish it. That's what the f—k happened. Nobody's pickin' on this bitch. She started this s—t. Nobody was pickin' on her.»

PHOTOS
Celebrities React to Will Smith Slapping Chris Rock at Oscars
Looking back on how he reacted when Will got physical onstage, Chris said he didn't fight back for a reason.
«A lot of people like, 'How come you didn't do nothing back that night?'» Chris said. «Cause I got parents. Cause I was raised. You know what my parents taught me? Don't fight in front of white people.»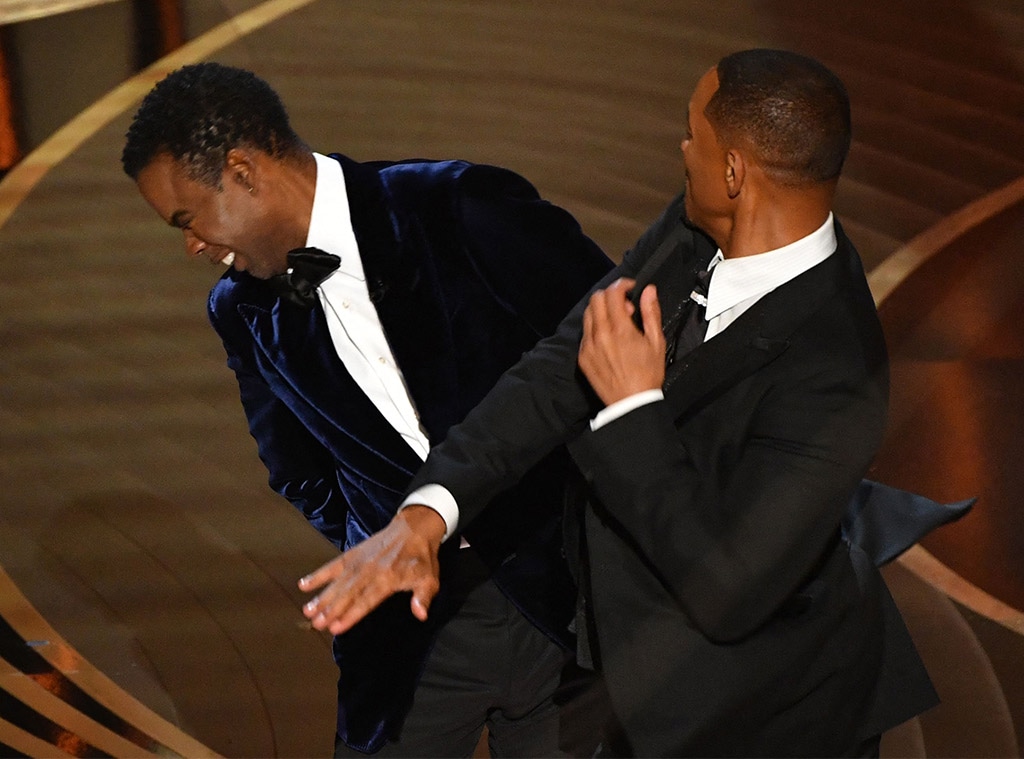 ROBYN BECK/AFP via Getty Images
Not only did Chris take multiple verbal hits at Will's slap but also on the topic of the «entanglement» between Jada and August.
«Will Smith practices selective outrage. Everybody know what the f—k happened,» Chris said. «Everybody that really knows knows I had nothing to do with that s—t. I didn't have any entanglements. His wife was f—king her son's friend.»
Chris declared that he «normally» wouldn't talk about topics of that matter, but Jada and Will put that specific story on the internet through Red Table Talk.
«I have no idea why two talented people would do something that low down. We all been cheated on,» Chris said. «None of us have ever been interviewed by the person that cheated on us on television. Why the f—k would you do that s—t? She hurt him way more than he hurt me, okay?»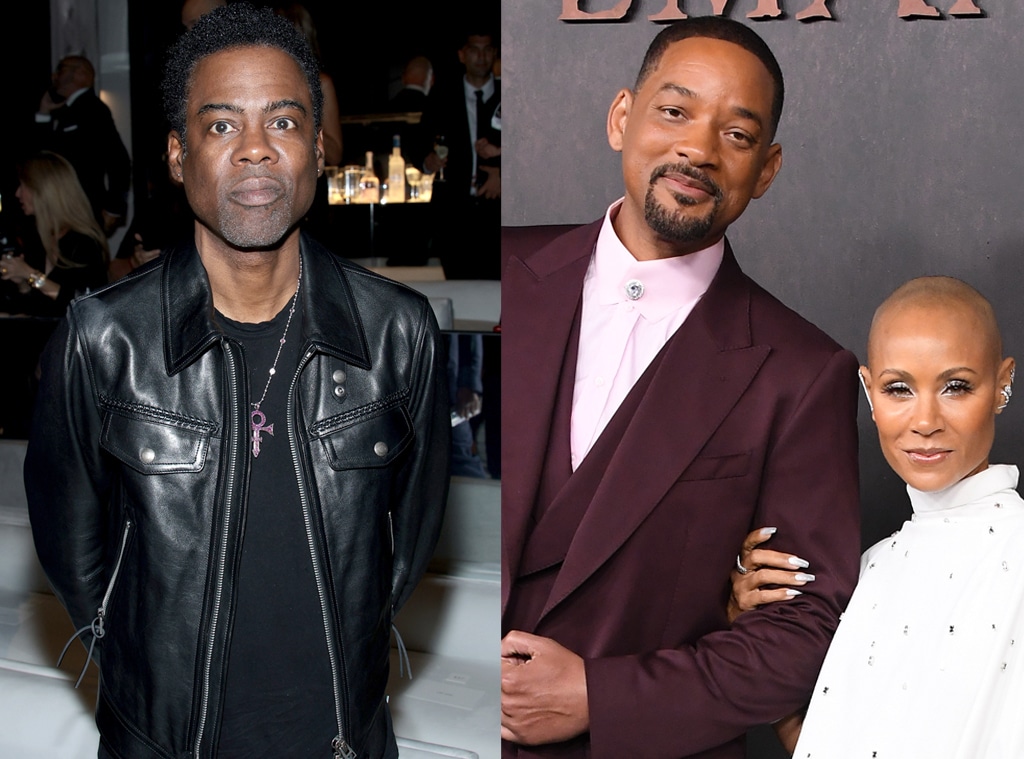 Getty Images
Chris claimed that multiple people expressed negative feelings toward Will after Jada's confirmation of her entanglement with August went live.
«Everybody in the world called him a bitch. I tried to call the mother—ker and give him my condolences he didn't pick up for me,» Chris said. «Everybody called that man a bitch. They called his wife a predator. And who's he hit? Me, a n—- he knows he can beat. That is some bitch-a— s—t.»
E! News reached out to Will and Jada's reps for comments, and did not hear back.
Following the infamous slap, Will publicly apologized during his acceptance speech for for Best Actor in a Leading Role at the awards show and online.
«Violence in all of its forms is poisonous and destructive,» Will wrote on Instagram March 28. «My behavior at last night's Academy Awards was unacceptable and inexcusable. Jokes at my expense are a part of the job, but a joke about Jada's medical condition was too much for me to bear and I reacted emotionally.»
Will continued by addressing Chris directly in his message, writing, «I would like to publicly apologize to you, Chris. I was out of line and I was wrong. I am embarrassed and my actions were not indicative of the man I want to be. There is no place for violence in a world of love and kindness.»
Watch:
 Will Smith Says He «Lost It» Before Slapping Chris Rock