Hoda Kotb has big dreams for her little girls.
Namely, passing on her love for New Orleans. In her cover story for Southern Living's April 2023 issue, the Today show anchor reflected on her time living and working as a reporter in the Big Easy, sharing that she hopes one day daughters Haley Joy, 6, and Hope Catherine, 3, «know they have another place to call home, and that's New Orleans.»
«When they grow up, I want them to understand that when they get off the plane and they walk into this city, that they're going to get a warm embrace,» explained Hoda, who is now based in New York City. «I want so badly for this to be a part of their lives because it's such an important part of mine.»
Recalling her memories of strolling down the French Quarter, eating a beignet while listening to jazz music, the 58-year-old continued, «I want them to know that life, so they will be coming here their whole lives and I think it's going to end up being a place they feel like is home.»

PHOTOS
Hoda Kotb's Sweetest Moments With Her Kids
Having worked as a reporter for local outlet WWL-TV back in the '90s, Hoda also hopes that her kids will be able to experience the free-spiritedness of the city.
«Everything is light in New Orleans,» she said. «'Normal' is being free, and dressing the way you want, dancing in the street even if you're the only one. New Orleans celebrates the individual. It's full of characters, and I want my kids to meet them.»
Hoda's issue of Southern Living, which celebrates the 2023 South's Best Awards and is out on newsstands March 17, comes amid a health matter concerning her youngest daughter. During the March 6 broadcast of Today, the mom of two shared that she had been absent from her post on the morning show due to Hope's hospitalization.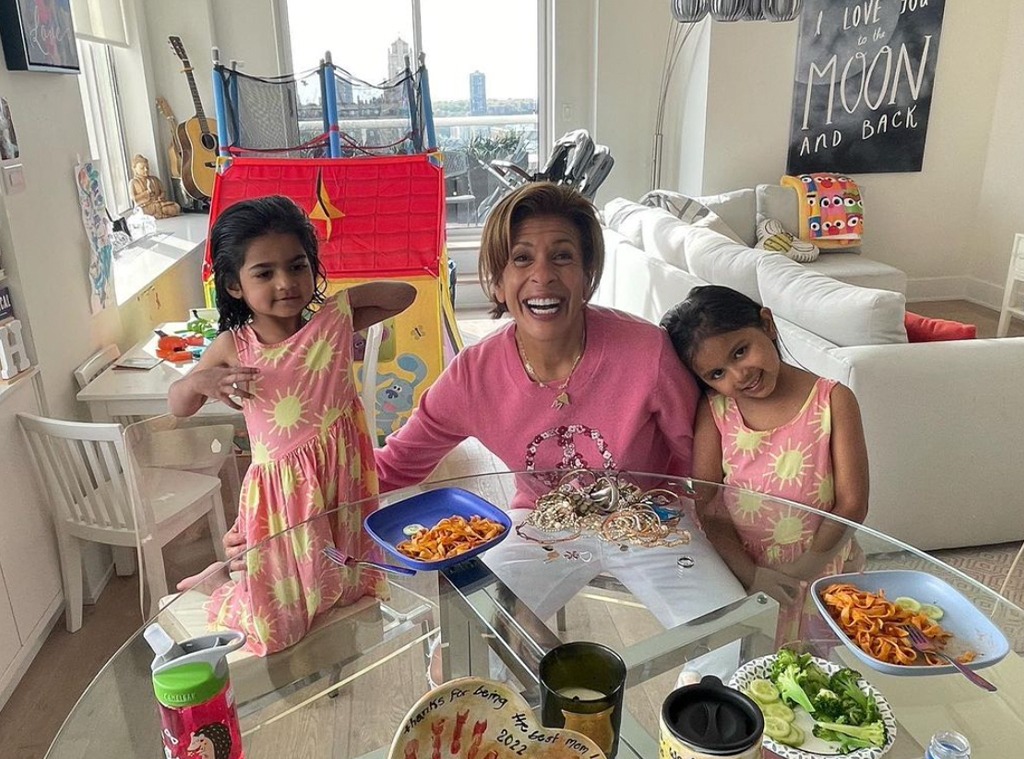 Instagram
«My youngest, Hope, was in the ICU for a few days and in the hospital for a little more than a week,» she explained. «I'm so grateful she's home.»
Hoda later detailed the «really scary» experience, saying that she was «really, really grateful» to have a strong support system during the difficult time.
«Anyone who has gone through an illness with a child, I thought I understood you but I didn't until you're sitting in that position,» she added. «For every single person who's going through some stuff, I get it.»
(E! and Today are both part of the NBCUniversal family.)
Watch E! News weeknights Monday through Thursday at 11 p.m., only on E!.