Ukrainian helicopters have attacked an oil facility inside Russia, a Russian regional governor said.
Vyacheslav Gladkov, appointed by Vladimir Putin in 2020, said that two of Ukraine's military helicopters struck a fuel storage facility in the Russian city of Belgorod on Friday after crossing the border at low altitude.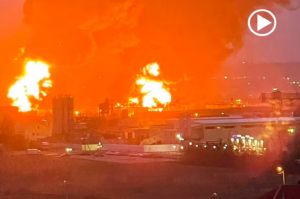 Ukrainian armed forces arranged an ambush on the enemy's column.