We have all heard various performances of the beautiful hymn "Amazing Grace" performed by church choirs, instrumental groups, gospel singers and famous artists. But you've never heard it sing like this.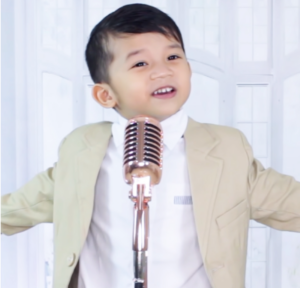 4-year-old Westin Wrylle Asidor from the Philippines will make your heart melt completely as he sings the famous hymn in his tiny tan suit.
Westin lives in Davao Province with his parents who are famous Christian wedding singers. They also listen to uplifting gospel music to help bring others closer to God.
Little Westin has clearly followed in his parents' footsteps, singing this beloved hymn with so much enthusiasm and innocence. It is easy to see why Jesus called us to faith like a child.
Even John Newton, the Anglican cleric and English poet, who wrote a poem based on the song, will surely shed tears when he hears this.